Well Being Support
Pupil and parent well being is the heart of everything we do at St Chad's.
If you have any concerns about your child in these difficult times, whether it be coping with school work or managing their emotions, please call or email us and we promise we will try to help in any way we can.
Mrs Smith, Mrs Johnson, Miss Pavey or Mrs Rowley will be in school each day of the week. Also, we are here to support parents and help with home learning too.
.There is someone in the school office every day between 8.30am – 4pm
(office@st-chads-lichfield.staffs.sch.uk or 01543 226 080)
Every day Mrs Johnson will post some well being home learning work, to help support you at home during lockdown. Please upload any of your work, videos on our school Twitter page to celebrate your success.
Monday 11th January
In school we use the 'Calm Brain' approach, please see our video below that explains to Parents/Carers how the approach works.
See our first Calm Brain video of the week below
'Bear Hugs'- Monday 11th January
Tuesday 12th January
Art Therapy is a good way to help your mind relax and to keep you positive. Watch the video below for a step by step video of how to create a 'Make a wish' art masterpiece!
Remember to share photos of your art on Twitter or send Mrs J a photograph to her email.
Art Therapy Video- 'Make a Wish'
Calm Brain- Comforting Strokes
Wednesday 13th January
Below is our Calm Brain video of the day
Thursday 14th January
Monday 18th January
Going for a walk and exploring nature is not only good for your body physically but also mentally, it keeps you well all round! Click on the document below to find today's task of a 'Mindfulness Walk'
Calm Brain- Arms
Have fun exploring '100 things to do indoors' - How many can you achieve whilst at home in lockdown?
Mrs Johnson would like you to challenge yourself to do at least 5 a week, do you think you can?
There will be team points up for grabs!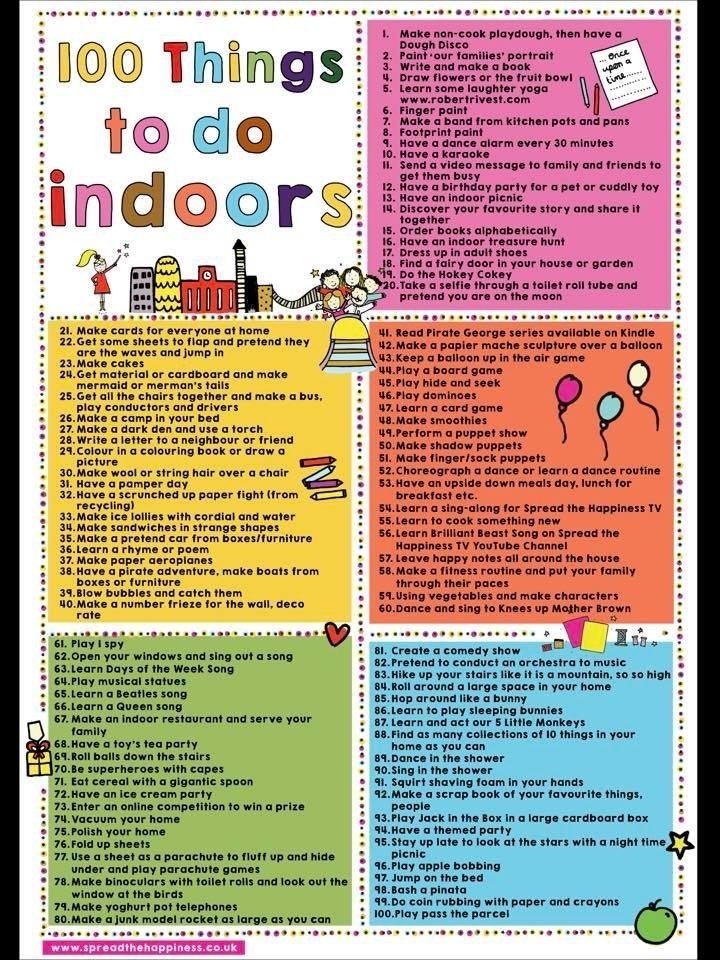 Other Helpful Resources for Parents /Carers and Children (Click the below documents to open)
Read the book below about Dave the dog who is worried about Coronavirus
A book created by a nurse to help ease children's fears about COVID. Dave the dog is worried about COVID, features a dog named Dave relaying his anxieties about COVID to an owl named Dotty, who is a nurse.
Dave the dog is worried about Coronavirus