Rights Respecting Ambassadors
We are now a Unicef Rights Respecting School. We are currently working towards our recognition award. In school there is a Rights Respecting Steering Group, this is led by Mrs Johnson and Reverend Rod- Foundation Governor.
What is a Rights Respecting School?
The Rights Respecting Schools Award is a Unicef UK programme that aims to put children's rights at the heart of schools in the UK. Unicef UK work with thousands of schools across the country to embed children's rights in their ethos and culture to improve well-being and develop every child's talents and abilities to their full potential. Schools work with Unicef UK on a journey to become fully Rights Respecting. The Award recognises a school's achievement in putting the United Nations Convention on the Rights of the Child (CRC or UNCRC) into practice within the school and beyond.
The Rights Respecting Schools Award focuses on children's rights in schools and takes a whole-school approach to child rights and human rights education. Child Rights Education (CRE) can be defined as learning about rights, learning through rights and learning for rights within an overall context of education as a right. It aims to build the capacity of children as rights-holders to claim their rights, and the capacity of adults as duty-bearers to fulfil their obligations. Child rights education helps adults and children to work together, providing the space and encouragement for the meaningful participation and sustained civic engagement of children.
Why are we getting involved?
At St Chad's, our ethos has developed along the basis of shared values including respect, peace and tolerance. The fundamental principles of the RRSA will allow us to further enhance and develop this ethos and gives us a framework through which to further empower and develop our children to recognise their rights and responsibilities as they journey through their education.
As schools implement the RRSA standards, they enable children and young people to make informed decisions and to grow into confident, active and empowered citizens.
What are the main areas of impact?
Improved self-esteem and well-being;
Improved relationships and behaviour (reductions in bullying and exclusions and improved attendance);
Improved engagement in learning;
Positive attitudes towards diversity in society and the reduction of prejudice;
Children and young people's enhanced moral understanding;
Children and young people's support for global justice;
Children and young people become more involved in decision-making in schools;
Bronze: Rights Committed
Achieving the Bronze: Rights Committed means there is evidence that:
You have introduced the RRSA Three Strands into your school community;
Your school's senior leadership team (SLT) understands what is involved in the Award and is committed to embarking on the Unicef UK rights respecting journey;
The right foundations are in place for your school's journey to the second stage of the Award, Silver: Rights Aware.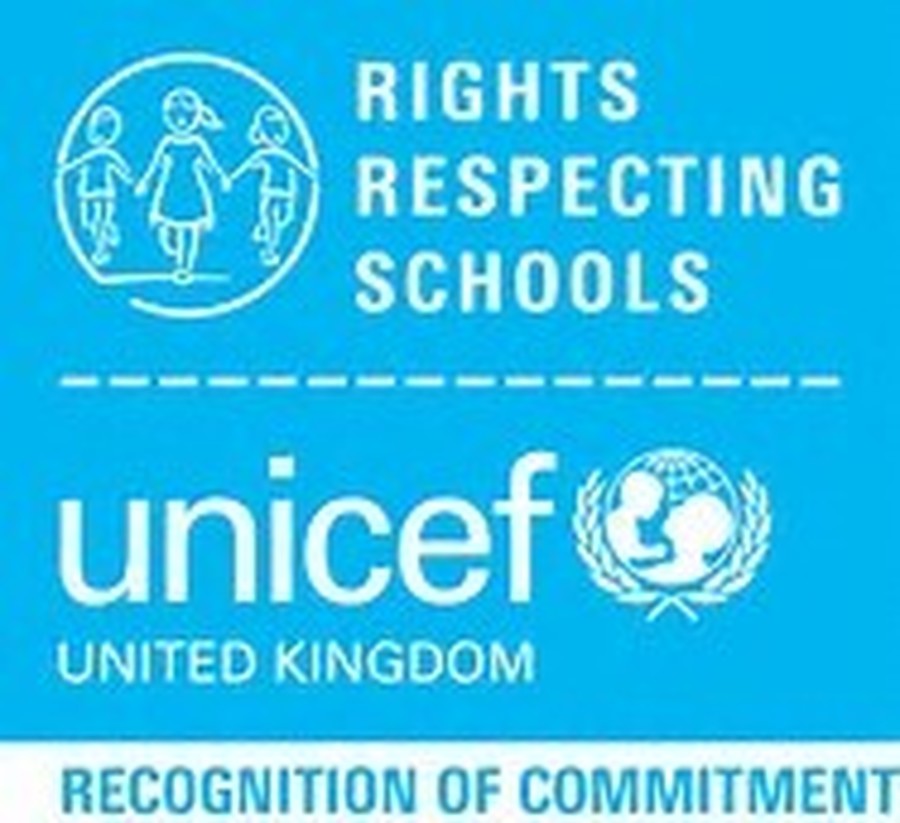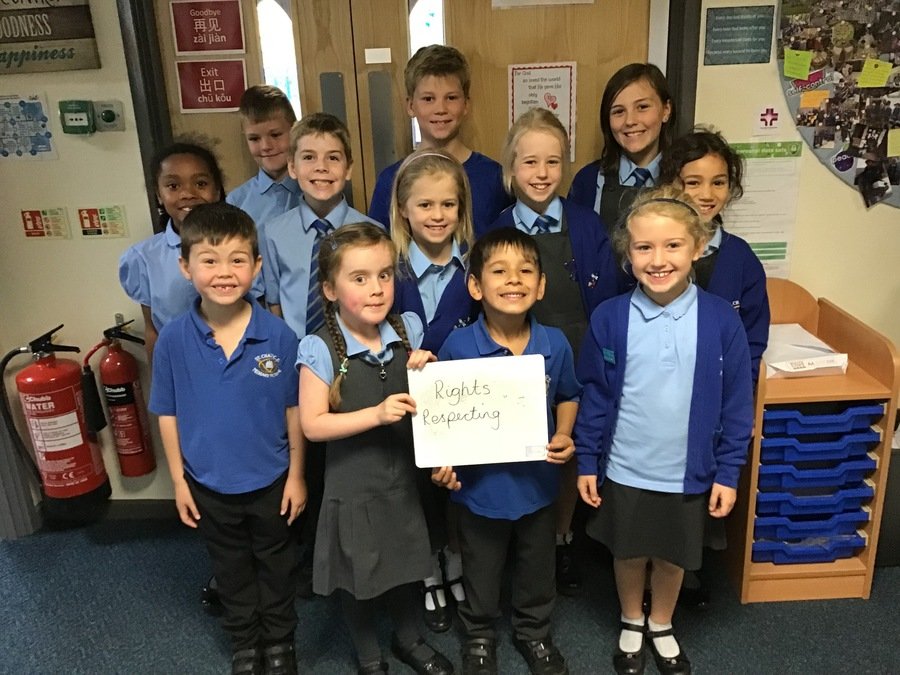 What we are currently working on in 2017-18
Mrs Johnson has submitted evidence towards the new Rights Respecting Bronze award.
Holly and Eva are working extremely hard to liaise with a Local Business to arrange the making and selling of products to raise money for Unicef
Organising a Rights Respecting Week in the summer term
Arranging a ' Bring your Shoes' to school day
Making sure all children and staff know and understand the importance of the UN Convention Rights
Organising a competition for a Piano cover to link in with Rights Respecting and the school values- Fruits of the Spirit
Updating the learning environment in school to reflect Rights Respecting Schools
Setting up Rights Respecting weekend journals for Nursery-Year 2 pupils.